Coloring: Shown here in Royal Subscription Edition with original added hand coloring. Also available in Standard Edition with and without added hand coloring of highlights.
Comments: One of the most popular of the lithographs, with a very detailed depiction of the well preserved, though then largely buried, courtyard of the temple of Edfou.
Catalog Number: EH 82
Price: Standard Edition - $2,200 uncolored, $2,350 colored. Royal Subscription Edition - $2,700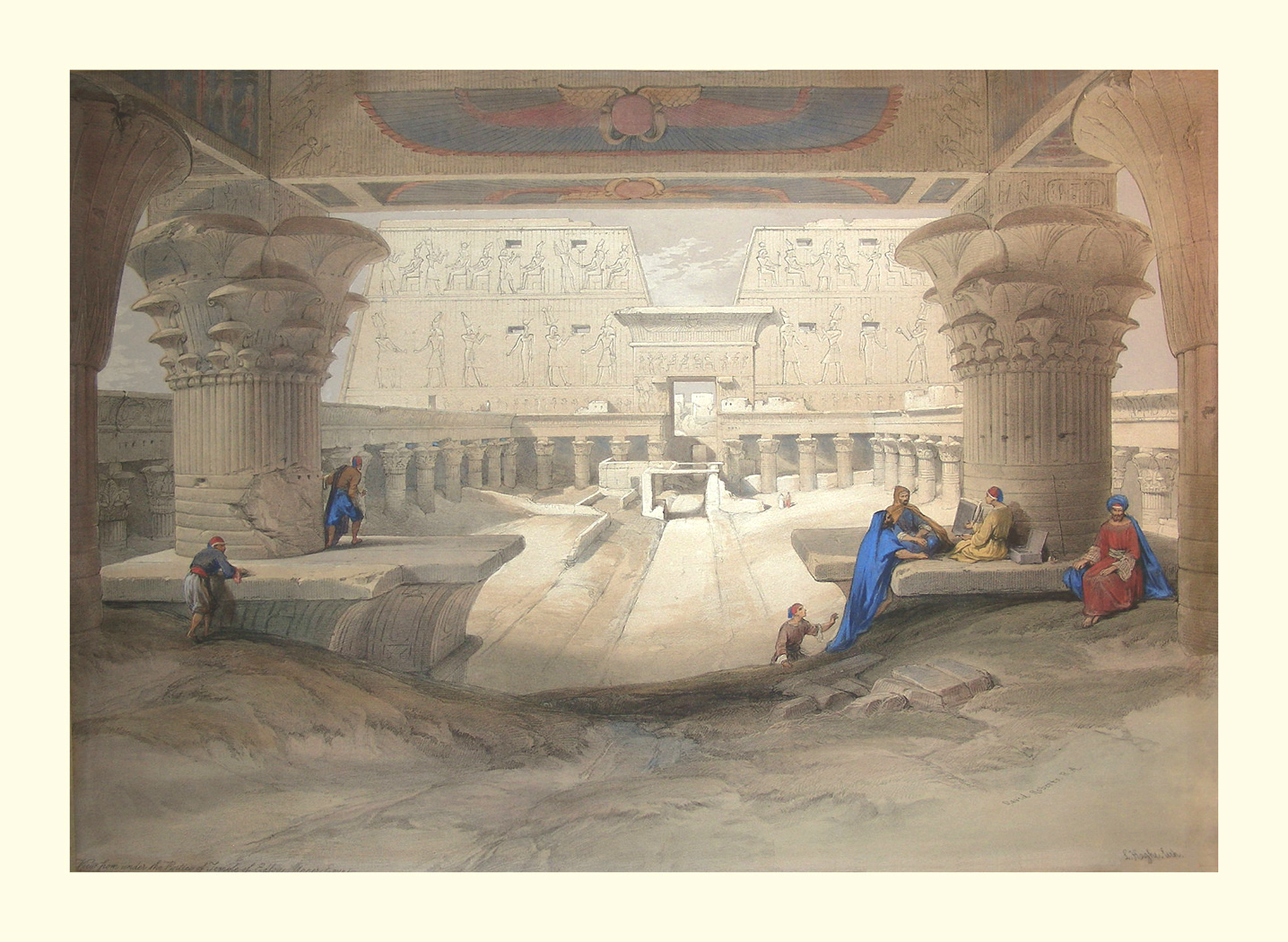 Title: View from Under the Portico of the Temple of Edfou, Upper Egypt.
Edition: Available in Standard First Edition, and in Royal Subscription Edition, 1842-49
Condition: Excellent, Archivally cleaned.
Dimensions:

Subscription Edition Card:17 1/8" x 24" Paper : 16 9/16" x 23 15/16"
Image: 13 5/8" x 19 13/16"