Coloring: Shown here with added hand coloring of highlights. Also available in original lithographic colors only.
Comments: A half-folio print showing a portion of the colonnade surrounding the courtyard of the Temple of Luxor.
Price: $325 uncolored, $400 colored.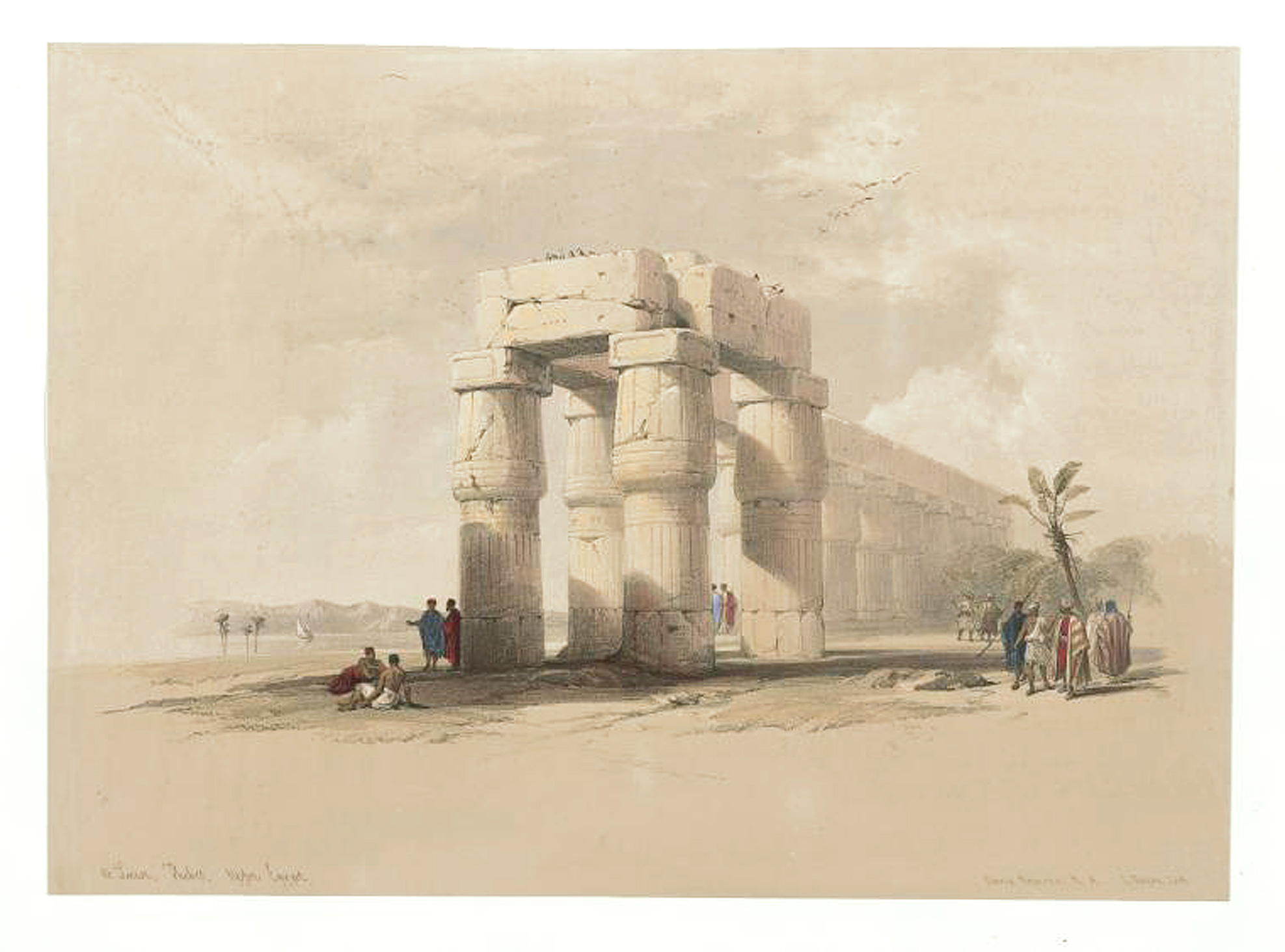 Title: At Luxor: Thebes.
Edition: Standard First Edition, 1842-49
Condition: Excellent. Accompanying text below image and on verso.
Dimensions:

Paper : 16 1/2" x 23 15/16"
Image: 10" x 13 3/4"
Catalog Number: EF 72