Coloring: Original lithographic colors with added modern hand coloring.
Comments: One of the most popular prints of Karnak, with extensive hand coloring to match the original publication color scheme. One of the "top twenty" of the lithographs. If this particular print is matted to the image, there will be no creases or defects visible. Lower left creases and tears will mat out entirely while still showing substantial margins. Upper right crease can be mostly matted out while still showing partial margin.
Regular Price: $2,550
Sale Price: $1,750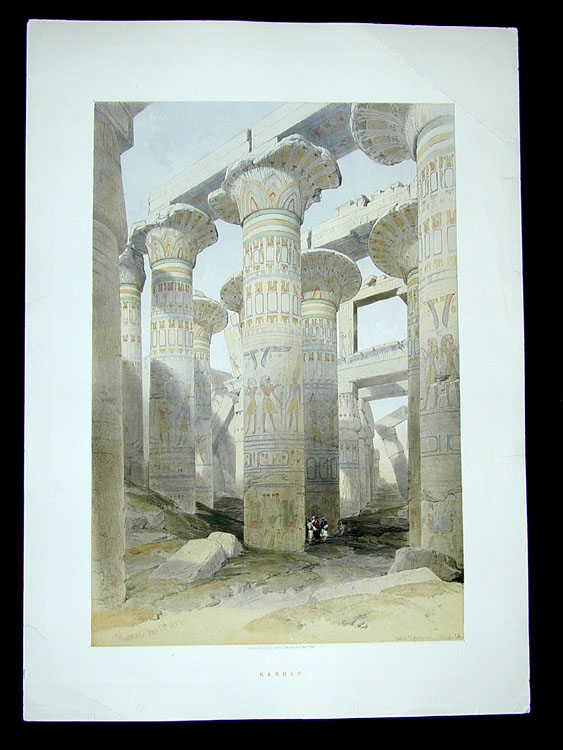 Title: Karnac [Nov. 29th, 1838 - Oblique view across the Hall of Columns]
Edition: Standard First Edition, 1842-49
Condition: Creases and 3/4" closed tear in lower left margin (see photo above.) Crease across upper right corner, almost touching, but not extending into the image (see photo above.)
Dimensions:

Paper : 16 3/8" x 23 7/8"
Image: 12 15/16" x 19 1/8"
Catalog Number: EE 56s