Coloring: Shown here with added hand coloring of highlights. Also available in original lithographic colors only.
Comments: A very nice half-folio print, showing the temple at Dendera called the Typhonaeum, named after the figures of Typhon which appear frequently there. The main temple is in the background.
Price: $225 uncolored, $325 colored.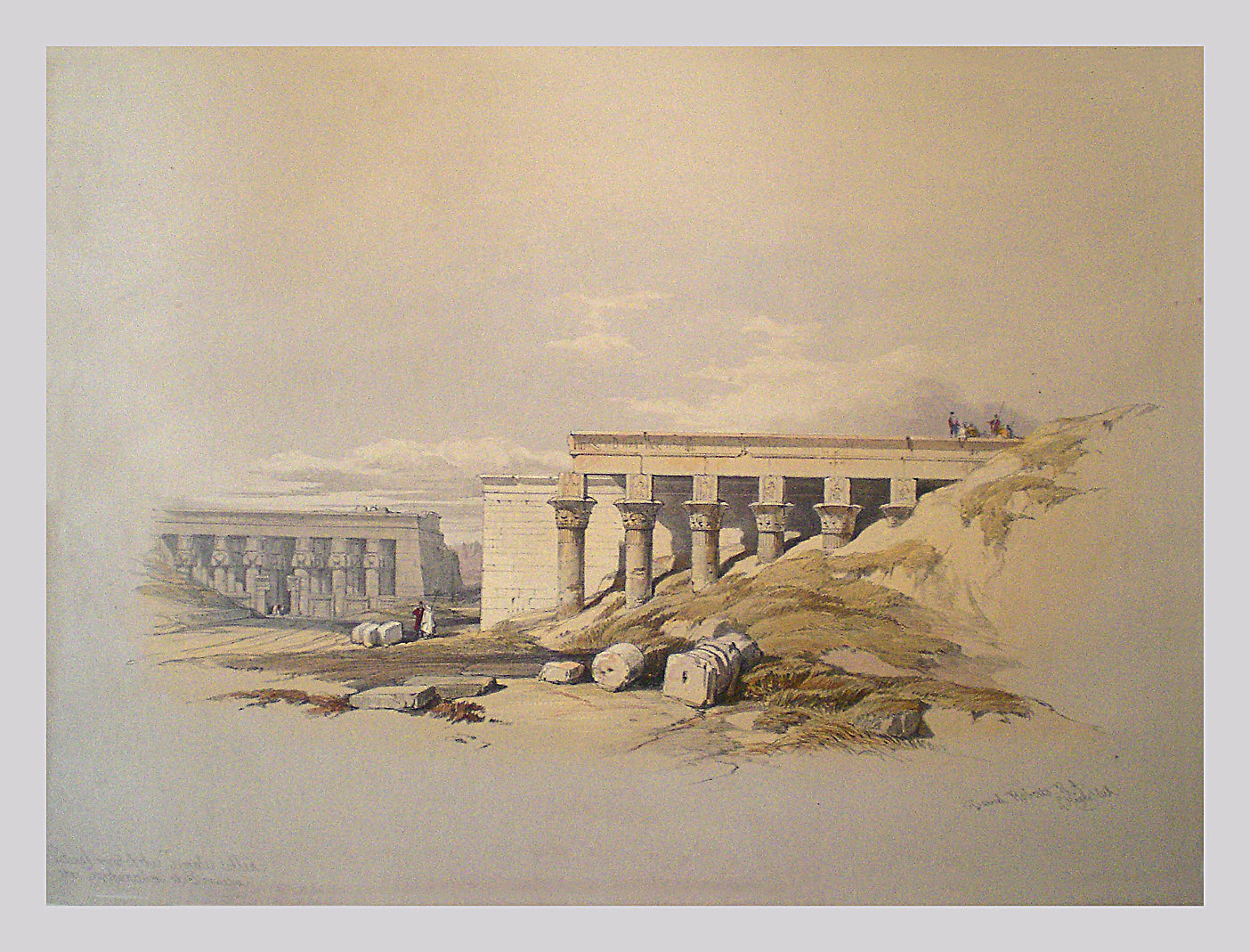 Title: Lateral View of the Temple called Typhonaeum at Dendera.
Edition: Standard First Edition, 1842-49
Condition: Excellent. With accompanying text below image and on verso.
Dimensions:

Paper : 16 3/8" x 23 7/8"
Image: 10 1/8" x 13 11/16"
Catalog Number: ED 50