Coloring: Shown here in original lithographic colors. Hand coloring of highlights available at an additoinal charge.
Comments: The most well known and sought-after of all Roberts prints, it is the most difficult to find and hence more expensive. Very dramatic, with strong lithographic coloring. CURRENTLY IN STOCK, but subject to prior sale. Rarely available, this is "the" signature Roberts print.
Price: $7,300 uncolored, $7,500 colored.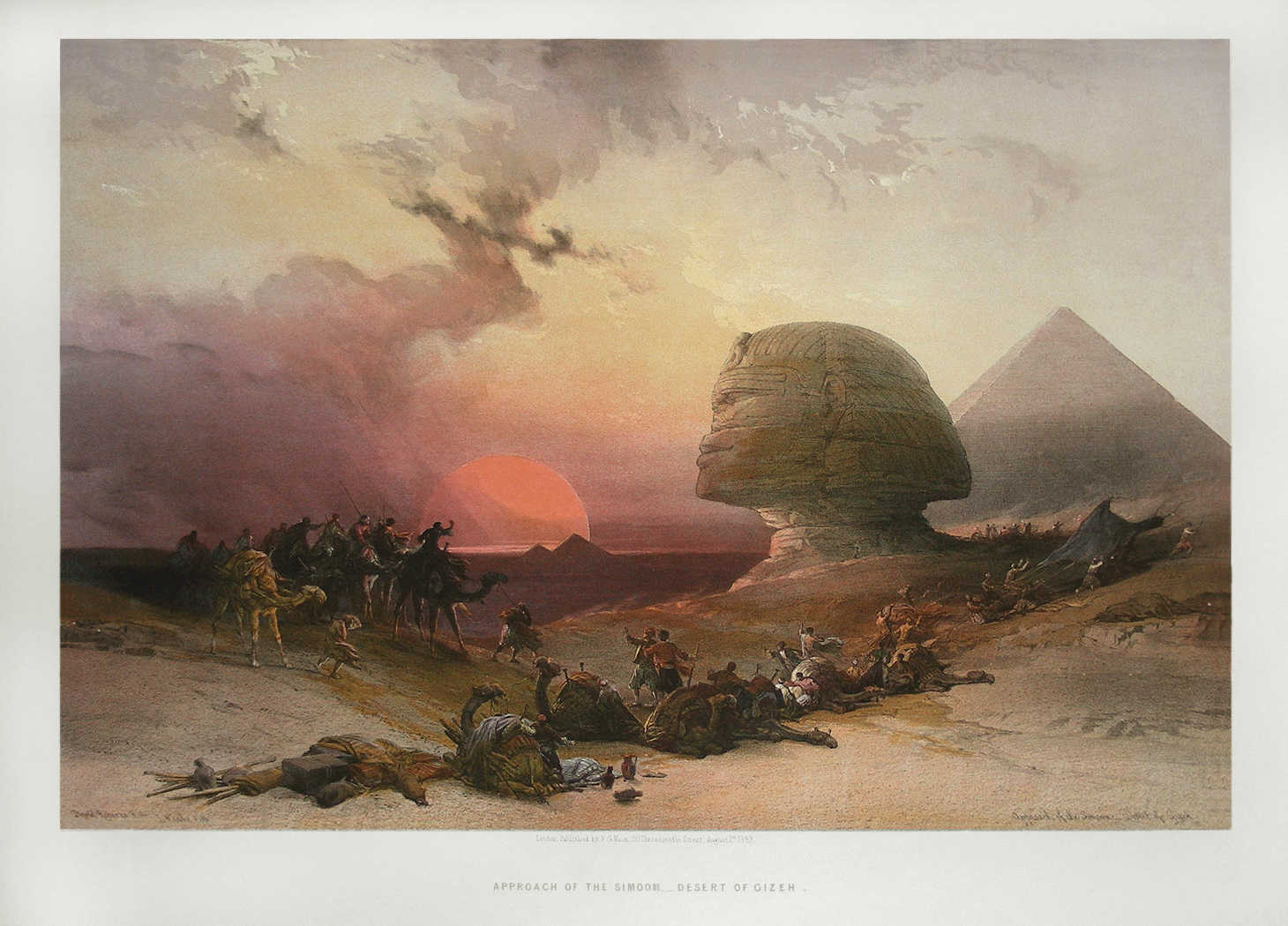 Title: Approach of the Simoon, Desert of Gizeh
Edition: Standard First Edition, 1842-49
Condition: Excellent - archivally cleaned.
Dimensions: Paper : 17 3/8" x 24"
Image: 13" x 19 1/16"
Catalog Number: EC 40