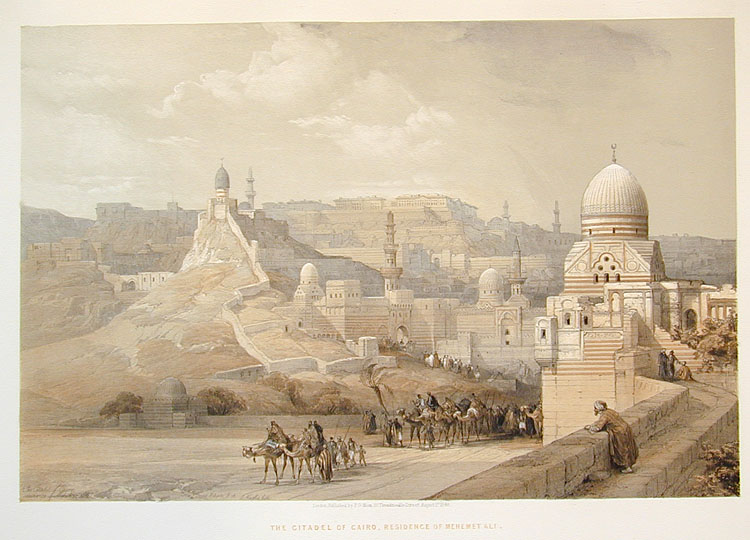 Title: The Citadel of Cairo, Residence of Mehmet Ali Catalog Number: EB 016s
Edition: First Edition (Standard), 1842-49
Condition: Excellent
Dimensions: Paper : 16 3/8" x 23 15/16",Image: 12 7/8" x 19 1/4"
Coloring: Original lithographic colors only, no modern hand coloring. (Hand coloring of highlights available at an additional charge.)
Comments: Probably the best of the panoramas of Cairo, and one of the more highly colored lithographs as printed.
Price: $1,450
Sale Price: $1,250