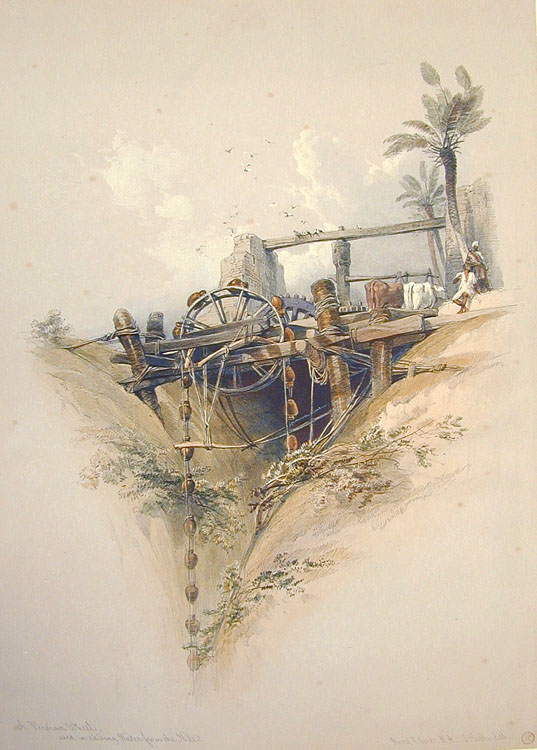 Title: Persian Waterwheel, Used for Irrigation in Nubia
Catalog Number: EA 003
Edition: First Edition (Standard), 1842-49
Condition: Excellent
Dimensions: Paper : 16 1/2" x 24", Image: 9 15/16" x 13 7/8"
Coloring: Shown here with added hand coloring of highlights. Also available in original lithographic colors only.
Comments: One of the few prints not focusing on a monument or group of native people. A very artistic piece and a favorite half-folio of many.
Price: $375 uncolored, $450 colored.